Special guest Dan Bull stars in the latest rap battle as the mysterious Jack the Ripper to face-off with Hannibal Lecter, the cannibalistic psychiatrist from "The Silence of the Lambs".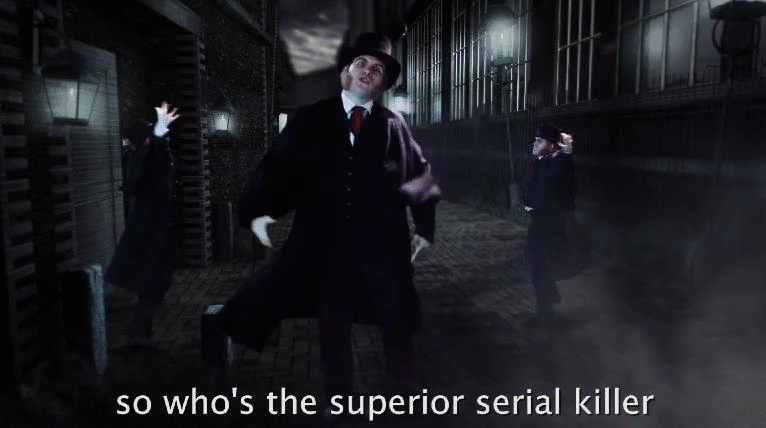 Debates arose when this shot was found in the credits of Romeo and Juliet vs. Bonnie and Clyde:

Early speculation led people to believe that the mysterious hatted man was in fact Doctor Jekyll, and we would be getting Dr. Jekyll and Mr. Hyde vs. Bruce Banner and The Hulk.
Originally Posted by
LazyAwesomeNinja
Over time, the idea that this man was Jack the Ripper became popular, due to the knife in the man's hand and the casting of Dan Bull. Most of the #TeamJekyll people were swayed when Hannibal's iconic mask was noticed
in a picture Peter posted on Instagram.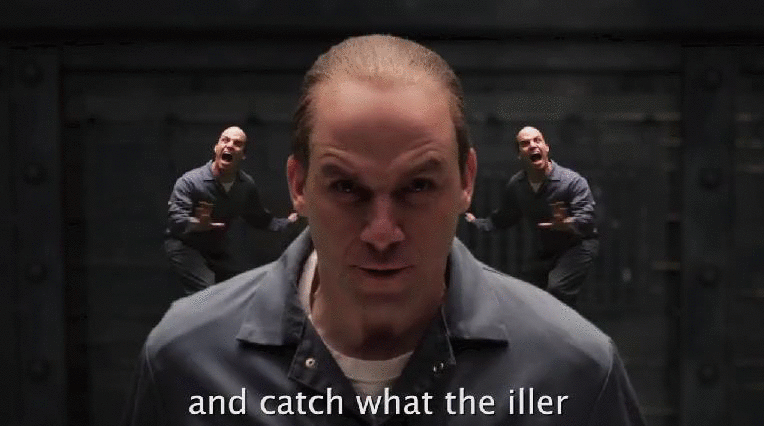 Peter claims that he first heard this "killer" idea in England on tour. On the same tour, he met Dan Bull, who was apparently up for it. This is the most popular suggestion on the forum that has been used this season. Both of these characters have been highly anticipated for a long time and it seems most are not disappointed by the performances.
Originally Posted by
Nutty
Originally Posted by
Iggy Koopa
Originally Posted by
Spartica4Real
Originally Posted by
Sceptile14
Originally Posted by
Tom